sale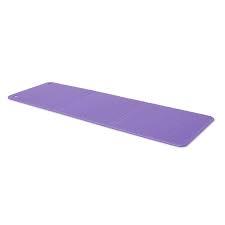 Supasoft Studio Aerobic Mat 12mm
Regular price $28.42 $25.57 Sale
---
Limited Items Selling Fast
poup with stuff in it
close
---
Manufactured with two strong non-tear creases which enable the mat to be doubled up at one end for extra cushioning or folded for easy storage instead of using the hanging holes.
CE Approved and conforms to British Standards.
Available in 3 sizes: Small, Medium & Large
Surface washable but will not absorb moisture
Suitable for the Wall Bracket, Mat Storage Rack & Airex Mat Storage Systems
Lightweight – the small Mat weighs only 175 grams.
The next generation of Studio Aerobics Mats.
The Ultimate Mat for durability and comfort combined, these Supasoft Studio Aerobic Mats have been designed with an innovative, moulded design means stronger, longer lasting mats.
Soft but ultra supportive, these studio mats included a non-slip design with rounded corners. Anti-tear cut out hanging holes are suitable for the Airex® Mat Storage Systems or the Reebok Mat Racks making these mats easy to store and to carry around.
Provides support for spine, hips and other joints. Manufactured with thermal properties which protects joints from cold and hard surfaces.
 *Please note the nominal depth of this mat is 12mm. However because of the moulded finish the actual depth will be 11mm.