sale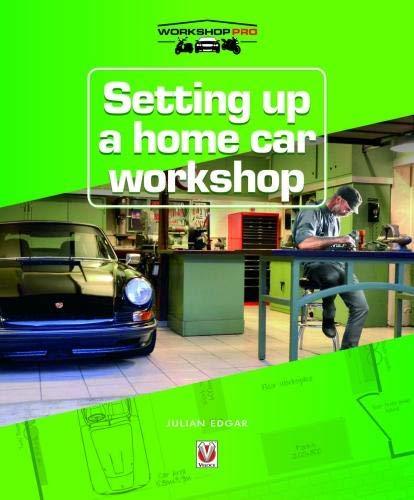 Setting up a Home Car Workshop: The facilities & tools needed for car maintenance, repair, modification or restoration (Workshop Pro)
Regular price $32.50 $18.36 Sale
---
Limited Items Selling Fast
poup with stuff in it
close
---
Author: Julian Edgar
ISBN: 178711208X
Number Of Pages: 160
Publisher: Veloce Publishing
Release Date: 2018-07-17
Details: Working on your car at home both saves you money and helps you to achieve the results you want.

You might want to perform routine servicing, modify a car, restore a car or even build a car from scratch. But to achieve the best outcomes, you'll need a home workshop. Setting up a Home Car Workshop covers the setting-up and use of a home car workshop.

Whether you're working with a small or large space, it shows you how a workshop should be laid-out for safety and ease of use, the best parts and tool storage options, and the equipment you should buy.

Want to save money? Inside, you'll find out how to build your own storage racks and cabinets, how to build a strong workbench - even how to make your own full-length car ramps.

It also covers how to use the tools and equipment, how to weld, how to use hand tools, and gives advice on the best tools to buy to work on the electronics of your car. The book is fully illustrated throughout, with step by step guides, and many useful hints and tips.

If you are planning to set up your own home workshop, this book is for you.
EAN: 9781787112087
Package Dimensions: 9.8 x 8.2 x 0.5 inches