sale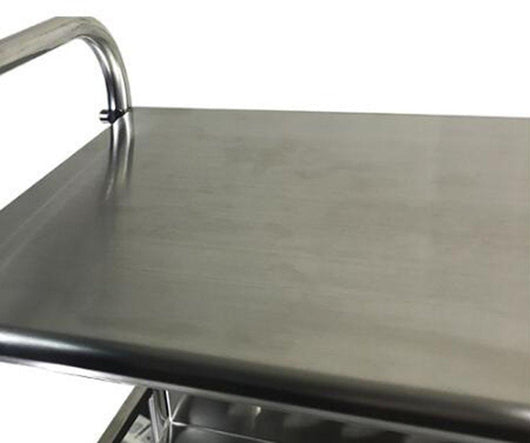 DQMSB Kitchen Racks 304 Stainless Steel Dish Rack Sink Drain Rack Kitchen Supplies Storage Rack Dishes Shelf Knife Rack Drying Rack
Regular price $28.13 $19.95 Sale
---
Limited Items Selling Fast
poup with stuff in it
close
---
Brand: DQMSB
Features:
Our products are designed in a sleek minimalist style to provide the highest level of space in your kitchen.
Provide extra space for kitchen accessories, keep it at home, and stay organized at all times!
Breathable and stable: widen the interval to avoid scratches on the tableware. Each layer has a drip tray to prevent water from falling. The drip can move, easy to dry, ventilate and breathe, and eliminate bacteria. Adjust the screw of the foot. If the table is not flat, the drain is stable. Silicone feet on the bottom of the rack protect the water filter from sliding and tabletop scratches. Make your kitchen look cleaner and more organized.
This product comes with a three-piece set (cutting frame, chopstick holder, sanitary ware basket).
High quality 304 stainless steel raw materials, no rust, no corrosion, health and safety.
Publisher: DQMSB
Details: Reasonable and practical design, simple and quick assembly, beautiful appearance.
Fast assembly, easy to use and easy to clean.
Name: kitchen rack
Dimensions: 28 * 70 * 77cm, 5.5 * 16 * 16.5cm (cutting plate bracket), 6 * 22 * 26.5cm (chopstick holder), 7 * 19.5 * 21.5cm (ware basket).
Material: 304 stainless steel
Color: metallic
Delivery time is usually 10-15 days, if you do not receive the goods within 30 days, please contact us
If you have any questions, please contact us and we will be 100% at your service.
EAN: 6952406015321